Originally established on High Street Northcote in 2002, Punch Salon has been providing a space for self-expression and relaxation for over 20 years. Currently located in the Melbourne suburb of Preston, we pride ourselves on being a sustainable salon that is full of personality. We exclusively use Delorenzo Hair Care, an Australian-made, high quality and vegan hair care product-range that takes an ethical approach to haircare.  
We are a team of creative and down to earth Stylists with a range of experience and abilities, all operating under the same, simple philosophy; providing great vibes and great hair. We embrace and understand the unique nature of all hair types and strive to connect with clients to deliver maintainable hair that makes you feel your best. 
Punch is proud to be a Sustainable Salon. We work with Sustainable Salons to minimise our salon's footprint; recycling all of our waste material into new products and keeping it out of our oceans. Proceeds from these recycled products are donated to OzHarvest and KiwiHarvest, charities that provide meals for those in need. A full head of foils converts to a quarter of a meal!
Hair clippings are rescued from the salon floor and converted into Hair Booms which will eventually be used to clean up oil spills along our coastlines. Clippings are also donated to local community gardens where they are used in composting and sustainable art installations.
Our customers' ponytails of 20cm or longer are repurposed into wigs for those suffering from alopecia or cancer.

Punch use De Lorenzo products which are are vegan, 100% made and researched in Australia. De Lorenzo products are manufactured in an environmentally responsible way, contain only plant based ingredients and are not tested on animals.
De Lorenzo use certified organic ingredients that are sustainably farmed and wild-harvested wherever possible. They strongly oppose animal testing, don't use ingredients of animal origin and are listed with Choose Cruelty Free Australia.
Plant ingredients, No animal testing or ingredients, No Petrochemicals, Quality Endorsed Company, Australian made & owned, Packaging is completely recyclable
Our skilled team of experienced stylists has a broad range of expertise in cutting and colouring all kinds of hair. At Punch, our goal is to make you feel comfortable and at ease while truly listening to your hair aspirations, and working closely with you to achieve them.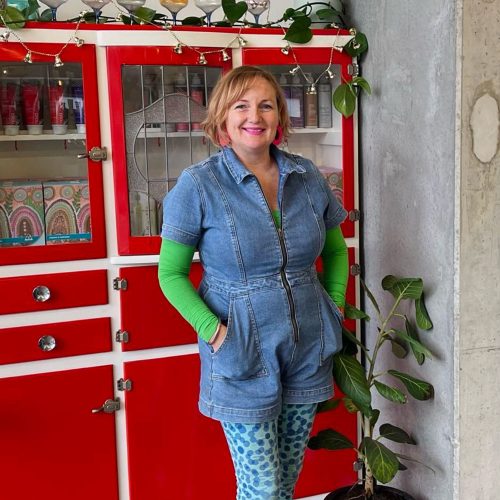 Hi, I'm Nicole, the founder of Punch back in 2002. I'm so proud to be one of the senior stylists here at Punch Salon. I've always aimed to make this space feel like a warm extension of your own living room. Seeing the growth of this business has been so rewarding, and my ultimate aim is for each person to leave Punch not only looking gorgeous but also feeling truly heard. With a wealth of 30 years of experience in colour and also a love for creative cutting, I'm here to listen and ensure you leave happy with your hair.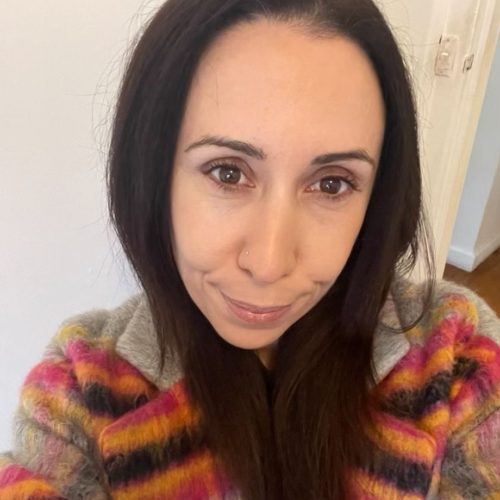 Hello, I'm Sophie, a dedicated hairdresser with two decades of experience in the industry. For the past decade, I've had the privilege of creating stunning styles at Punch Salon. I specialise in crafting beautiful blondes, exquisite foils, and expertly framing faces with highlights. My skills extend to precision cutting and mastering barbering clipper cuts.
Beyond the salon, you can often find me on the tennis court, enjoying the thrill of a good match. Melbourne's vibrant culinary scene is another passion of mine, and I love exploring the city's diverse range of restaurants, Join me in my journey of crafting hair artistry and savouring the flavours of Melbourne!
Hi, my name is Charli, I'm a Senior Stylist with a passion for creating stunning lived-in and dimensional hair colour. With a knack for cutting curly hair, I bring seven years of industry experience with cutting, colour & styling. When I'm not in the salon, you can find me spending quality time with my adorable Ivy. I can bring out your hair's true potential and leave you feeling confident and fabulous.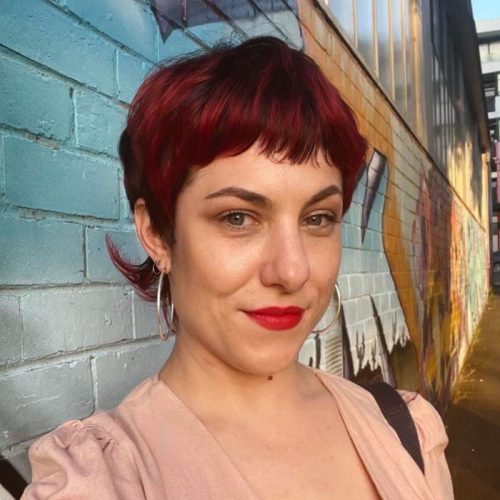 Hello! I am an American Aussie who is originally from and trained in Portland OR; I have lived in Melbourne's north for the last 9 years. My favourite things to work on are natural balayage, natural wave and texture, bleach outs and vibrant rainbow hair. I'm all about finding out what truly works for you and your self expression. Maybe the salon is a bit overwhelming for you; that's okay, we can work through it so you feel safe and comfy. If you like talking philosophy, pets and music then I'm your gal!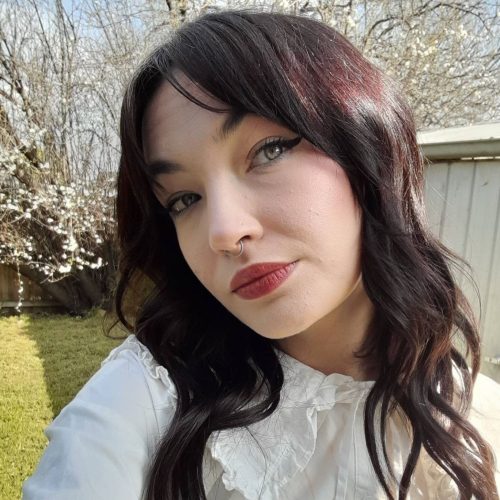 Hey, I'm Chelsea! I'm a stylist at
Punch with nearly 7 years of hairdressing experience! I love creating beautiful blended blondes and balayage, but have a special place in my heart for copper and vivids. Cutting-wise, heavily textured and layered haircuts are my favourite! On the weekends, you'll find me op shopping, sewing and watching documentaries in bed with my dog. If you love talking true crime, music and movies, I'm your gal!
144 High Street, Preston, Victoria